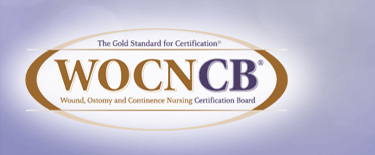 Previously Asked Questions
Question:
I am on the WOCNCB Foot Care Committee (5 years and counting). Can I apply those points to my wound or ostomy recertification(as committee points) or do they only count as professional practice points for those portfolios? I won't need them to recertify in foot care as I am still on the committee so I don't want them to be for nothing/wasted.
Answered June 23, 2022
Great question! Please review pages 14-15 in the PGP Handbook. You may also find a short WOCNCB podcast related to this topic helpful. Good luck on your portfolio!
---
Question:
Hi! How do we input the CE hours from the WOCN Ostomy Education Day for PGP? The certificate has entire hours, but we were also given a break down of the presentations and specific hours for each. Thanks!
Answered June 18, 2022
There is a great example of how to enter different CE hours from a conference/seminar on page 28 of the Handbook (Appendix A). If you are needing to split points, further information can be found on how to do so on page 6. Thanks for your question!
---
Question:
Hi! I have two questions regarding the PGP: 1) I was invited to be on a Q&A panel of experts from my hospital at the local high school's chapter of HOSA (Health Occupation Students Association-Future Healthcare workers). Would this count at all...PP? 2) I was invited to speak at a local school of nursing's SNA chapter(Student Nursing Association). I was planning on using the same PowerPoint that I used as guest lecturer at another college school of nursing to a Med-Surg class, but do I need to modify the presentation to count as two entries? Thanks!
Answered June 18, 2022
Thanks for the great questions. 1) There is a category on page 26 of the handbook for "Medical Event, Expert consultation as WOC Nurse". For this activity you could claim 1 point per hour for a max amount of 5 points per specialty. 2) You will not receive PGP points for repeating the same presentation/lecture/poster within the certification period unless the content has clearly been revised. However, If you develop a presentation, and also present it, you may claim both PGP activities for points (Develop and Present). (Page 27).
---
Question:
Why are the certification test questions worded so horribly? The practice questions that I accessed through this site from the JWOCN articles for preparation for the test flowed easier and were easier to understand.
Answered June 16, 2022
The WOCNCB prepares our examinations in compliance with stringent national criteria, and is according to both NCCA and ABSNC accreditation standards, as described on this website under "About Us / Accreditation". Each exam item and each exam version goes through a rigorous process of review to ensure that items and exams are psychometrically sound and clinically accurate, and must be keyed to the 'Exam Content Outline' which is derived from the Job Task Analysis study. This study is performed every five years and is an analysis of tasks, knowledge and skills for WOC nurses in the field. In March 2018, WOCNCB assembled a panel of subject matter experts who worked with Castle Worldwide, Inc. (now Scantron), a certification and licensure design, development, and administrative services company, to develop a set of performance domains, tasks, and knowledge and skill statements associated with the role of the certified specialty nurse. The list of these domains, tasks, and knowledge and skill statements was presented to a large, nationally representative group of current CWOCN designates and other qualified individuals through an online survey, and the survey results were used to validate the work of the panel and to establish test specifications for the Wound, Ostomy, and Continence examinations. You will find these test specifications or 'Exam Content Outline' on our website under "Certification / Exam Preparation". New forms of the CWCN examination are developed and administered each year. Each exam item must first be administered as an experimental item and must exhibit acceptable item statistics before being eligible to be used as a scored item. The scored items selected for any exam form must collectively meet the test specifications. Each time a new exam form is developed, a number of the scored items from the previous form are retired (replaced by eligible experimental items), and a new set of experimental items is administered. This exam development system allows for the exam content to be partially refreshed each year, and completely refreshed over time. We hope this lengthy explanation helps to understand purpose and processes for the exams. If you would like more information, please feel free to reach out (email: info@wocncb.org)
---
Question:
I have heard that one can use the listening of Podcast WOC Talk as PGPs, what classification is this under?
Answered June 14, 2022
Great question! There are certain episodes of the WOCTalk podcast that you are able to claim for continuing education. The episodes are tagged on the WOCN Society website as "available for CE". Additional information regarding claiming CEs for PGP points can be found on page 10 of the PGP handbook.
---
Question:
I did a presentation on the Podcast WOC Talk. Under what category to I post this for PGPs?
Answered June 14, 2022
Thank you for your question. This would fall under the presentations/lectures sub category of Teaching (Page 23 of the Handbook). You can claim 1 PGP point per 15 minutes of presentation time.
---
Question:
1) I completed a quality improvement project around ABI's in my health center. We completed an audit and determined the majority of our patients did not have an ABI on file which we use to determine their risk for lower extremity ulcerations. I educated staff on the purpose of ABIs and trained our nursing staff on how to perform ABIs. The project was implemented over 2 months and subsequent audit noted signifcant improvement in compliance and identification of pts who are are risk for lower extremity ulcerations. 2) I implemented a quality improvment project for patient skin assessments after completing an audit and noting they were not occurring as careplan. I created a template for charting where a report can be pulled and educated staff on how to perform skin checks and complete proper documentation. We met our goal of 80% of skin checks being completed for 3 months. where would these 2 projects fall in the PGP submission as far as points? thank you
Answered June 14, 2022
Great job on both of these QI projects! Both of these projects would fall under the Quality Improvement sub category of Programs/Projects. Please see page 19 of the handbook for inclusion criteria.
---
Question:
I would like clarification on splitting CEU's between Wound, Ostomy, Continence and Professional Practice. First, if the CEU was involving multiple disciplines, We can choose to take the full CEU for just one of the disciplines? And further clarify in the comments if needed. If we choose to split the CEU how many CEU's do you assign for a talk that was (W,O,C) would that be .33?
Answered June 12, 2022
Great questions! CE Points may be split if it pertains to multiple specialties, in which case you will claim the portion to which it pertains and enter that number, as well as, make note in the write-up how it is being split. Some activities may be considered appropriate for all specialties. You may choose which specialty to which the activity applies and clarify in the portfolio how it is related to the applicable specialty.
---
Question:
Is my certification in wound & Ostomy valid in all states?
Answered June 10, 2022
WOCNCB credentials are issued nationally and are not state-specific.
---
Question:
Can you please clarify the points for participation on a local affiliate board? The options in the handbook are: Professional Organization at Regional /affiliate/state/local level (Non-Facility/Non-conference) Officer = 10 per year, Max. 25 points per specialty Chair = 10 per year, Max. 25 points per specialty Committee Member = 5 per year, Max. 25 points per specialty The options in the portfolio are only for an Officer. If you were voted onto the board by the membership but don't hold the positions of president, vice president, treasurer, or secretary would you take the points for an Officer or a Committee Member?
Answered June 8, 2022
Thanks for your question! I believe you are asking how you would enter this on the website. If so, you would select Professional Organization then select Committee/task force member regional/state/affiliate/local level in the drop down. Good luck on your portfolio!
---
Page1
|
Page2
|
Page3
|