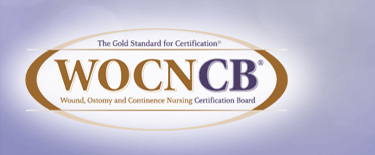 Previously Asked Questions
Question:
Not sure where to put this activity for my PGP. I was on a WOCN society Consensus Panel to help determine the outcome criteria for discharging the patient from home health care. The consensus was a one day meeting with expert ostomy nurses from across the continuum of care. Thank you for any feed back
Answered August 5, 2020
This activity is not specifically covered in the 2020 PGP Handbook although it does come close to several areas. In order to best capture the most points, it would be wise to submit this for pre-approval, instructions found on page 13. Thank you for your service to the WOC community.
---
Question:
How far in advance of expiring certification does PGP need to be submitted?
Answered August 2, 2020
Your PGP recertification must be submitted no later than 3 months prior to the expiration date. You may submit up to 12 months before your expiration date. Please see page 4 of the 2020 PGP Handbook "Portfolio Submission Deadlines." Thanks for the question.
---
Question:
im working on my pgp for wound and ostomy and im taking my continence recertification exam 8.3.2020 so continence education cant be entered before this date. for my pgp for continience correct? I have two wocn conference that has contience ceu's that i have earned, so can it be placed under PP or are they just null and invalid? cant be counted only under continence only? thank you
Answered August 2, 2020
These are good questions. Professional Practice CEU's would be defined as not being directing related to your continence CEU's. If this is true, then you certainly can place this in that category, otherwise, you need to specifically place them within the continence portfolio. The conference should have specified this for you as well and would direct you back to your conference material. Thank you for your questions.
---
Question:
I am a member of a Value Analysis Team for Wound/Ostomy and Continence care. When I recertified last time, I was told that I could split the points as: 1.6 years Wound, 1.6 years Ostomy and 1.6 years continence. Is that still acceptable? I saw where someone else was told to do 2019 under Wound 2020 under Ostomy etc. But by doing the 1.6 that is more accurate, because we deal with all 3 equally.
Answered August 2, 2020
Thank you for your question. I am not sure if you requested pre-approval last time to have been told 1.6 per yr, but per the 2020 PGP Handbook pg. 14, it is 5 points per yr with a maximum of 20 per certificate period. The on-line system will calculate this for you accordingly.
---
Question:
In teaching a class on ostomy care or wound care, can the class be taught again the next year for additional CE credit? Example: Teach a NPWT application class and earn 8 CEs one year, then repeated the next year for another 8 CEs?
Answered July 31, 2020
Points from one project/activity may only be used once and cannot be used in another specialty. Pg. 7 of the 2020 PGP Handbook has a review of the Portfolio Requirements that may be helpful to review before submission.
---
Question:
I became a certified WOCN after completing my education program at Cleveland Clinic in 2012. I am now interested in getting advance practice WOCN. Will I have to attend another education program?
Answered July 31, 2020
If you are currently a CWOCN, you are eligible with an NP or CNS to qualify to take the -AP level exam. You do not need to take another WOC education program in that case. If not, you may qualify through experience as well. We list "Eligibility" on this site under "Certification / Advanced Practice."
---
Question:
Regarding the PGP activity of Self Assessment, I need clarification and more detailed explanation of what is meant by the following: Identify and describe processes within the specialty that prepared you to achieve points in your elected category. Provide specific examples. *
Answered July 29, 2020
Please take a look at the 2020 Handbook on page 24 that discusses in detail what the requirements the reviewer will be looking for to obtain the 5 points for this category. Identify at least one specific activity from your PGP portfolio. Your answers should reflect and describe in detail how completion of the activity: increased your expertise, validated your expertise and enhanced your personal growth.
---
Question:
hello, I need to re-certify my wound and ostomy credentials at the end of this year, but am curious if we can we get nursing CEUs when we re-certify? Thank you, John Ruth, CWON
Answered July 28, 2020
You will need to contact your state board of nursing to see if they recognize WOCNCB certification as counting towards your nursing CE. The WOCNCB does not issue CE.
---
Question:
I am a FNP with WOCN. I previously re-certified using PGP. I'm now interested in seeking AP WOCN. I understand I would have to test. Can you provide guidance on AP testing criteria and educational material I can purchase to prepare?
Answered July 28, 2020
There are practice exams (Self Assessment) for the AP level on our site at "certification/exam preparation". We have an Exam Content Outline there as well. You may download a document listing reference resources at the bottom of the "Certification / advanced practice" web page for each specialty. You may use the basic level study information and apply it to your level/scope of practice. These resources for study are found on our website on the exam preparation page.
---
Question:
Can CE's be obtained from NETCE Continuing Education towards speciality which is accredited by American Nurses Credentialing Center's Commission on Accreditation?
Answered July 27, 2020
Yes, this would be accepted. Please refer to page 10 of the updated 2020 version of the PGP Handbook that gives you more detail on the CEU requirements. This is specifically stated under the definition.
---
Page1
|
Page2
|
Page3
|
Page4
|
Page5
|