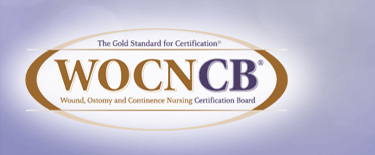 Previously Asked Questions
Question:
Hi, i'm trying to split CEU points for WOCNext conference CEUs that apply to both or all W/O/C specialties but the "save activity"/"calculate points" buttons turn grey and becomes unclickable. Is there a proper way to this? Thanks
Answered June 6, 2022
Please review Appendix A in the PGP Handbook. You will enter the CE according to either specialty or professional practice, in one entry. Once they are typed in you would click Save Activity. It should not be greyed out and should work. Please email us directly and we can look at your specific account for troubleshooting. Email: info@wocncb.org
---
Question:
Hello: I have a few questions. I have sat on a company board the last 5 years for ostomy. When I entered it, it came up as only 1 point. I read max 4 points. Is this 1 point per year that I was on the board for a total of 4? Second, I was the primary research coordinator for an IRB submission on an internal fecal management system. I Submitted the proposal, collected data, data analysis, then did a poster. Do I receive points for each of these? I have a second IRB submission for evaluation of a new external fecal management system. Since my previous research will max out my continence points, can I count this in another category, like ostomy? Thank you
Answered June 8, 2022
Thanks for your questions. If you are referring a Forum/Focus Advisory Panel it is not per year but 1 point, Max. 4 per specialty. As for your second question, see page 24 in the 2022 PGP Handbook regarding IRBs. If you did a poster for your facility or conference that would be a separate activity, see page 26 in the 2022 PGP Handbook. You would not be able to use an external fecal management IRB under the ostomy portfolio. Hope this helps and good luck on your portfolio!
---
Question:
With respect to the 50 ostomy CEU's within the 5 years prior to the certification process, can you count time spent working with a preceptor at an ostomy clinic; attending a pouching inservice and observation of alginate molding for custom ileostomy pouching? What documentation would be required? Thank you.
Answered January 6, 2018
You may have a maximum of 40 CEU's for each Portfolio when Recertifying. If you are getting Certified for the first time, the requirements are different. All of the activities you listed would qualify for Recertification. If you are becoming certified for the first time, I will refer this to another source.
---
Question:
Is the cwocn called clinical nurse specialist?
Answered November 17, 2017
Clinical Nurse Specialists (CNS) are registered nurses who typically hold a master's degree, at minimum, along with national certification denoting advanced knowledge and clinical skills specific to a particular patient population or specialized area of nursing. Therefore, this designation (CNS) is not issued by our credentialing body, WOCNCB, but rather by a state board of nursing or perhaps given by the university while earning the MSN. In some states, it is a practice-based designation to use CNS.
---
Question:

---
Question:
Please let me know what course I would need to take and where to qualify to sit for the exam. Thanks very much, Diane Carroll I live in Massachusetts
---
Question:
I have been a Registered nurse for 18 years. I have never seen or witnessed as much arogance and power abuse ever as I have recently in my pursuit of a wound care certification. The program I attended and the testing application procedures are unproffessional to say the least. It is really giving this program a bad name.
---
Question:
Does the APN WOCN certification meet the requirements for CMS for an APN, and thus the Medicare provider #?
Answered May 30, 2009
The WOCNCB AP credentials would not meet the CMS requirements for an APN. The ability to obtain a Medicare provider number is based upon your advance practice credential, CNS or NP. Certifications of any type, including the WOCNCB credentials, enhance your scope of practice.
---
Question:
I have been chair of our Skin Care Team at my hospital since I became a WOCN. We address wound,continence and ostomy issues.According to B3 this is 10 points per specialty. Is this per year or 10 points total per certification period?If it is 10 points per year (50 points), then can I divide them among specialties according to the meeting agendas? Example:20/15/15?
Answered
As currently written it will "probably" be 10 points per specialty per certification. Board will review your question for points, please be patient, we will respond back. Thank you for your question.
---
Page1
|
Page2
|
Page3
|