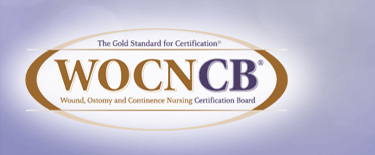 Previously Asked Questions
Question:
My question is about committee service. I work for a hospital system that is merging with another system. I have been asked to be a divisional representative for the national supply chain for this larger organization. I have reviewed 2018 and 2020 guidelines. Is this considered a product committee for only 3 points, a facility committee for 5 points or a national level committee worth 10 points? This committee will provide expertise and feedback on wound and ostomy products to drive decision making. I have a full wound portfolio so can these points all be used for ostomy portfolio or do points need to be split? Thanks for your help
Answered July 27, 2020
This seems to be appropriate for a facility committee for 10 points per yr/max 20 per specialty for all committee work in a facility. Refer to the updated 2020 version on pg. 14. Pg. discusses updates language on splitting points. Thank you for your questions.
---
Question:
I am the chair of a newly established WTA Evidence Based Practice Committee. I developed the charter/bilaws etc. We meet 6 times a year. This committee consists of 30 WTA's and myself as the chair. Each time we meet we review a journal article, I develop a PowerPoint involving a case study involving a new product to use and I assist one of the WTA's in developing one on their own. Can I submit this in some capacity?
Answered July 30, 2020
As chair in a facility committee, and if you also Established the committee, you may claim PGP points for both. Please see the PGP handbook page on 'Professional Organizations' -- page 14 of the 2020 handbook. You could also look at having developed the PowerPoint as a "Teaching / develop program" for a PGP activity for points. This is listed on page 25.
---
Question:
I am in charge of our Wound and Ostomy program for our home healthcare agency. I hired a WOC nurse that just completed her schooling, she still hasn't passed her certification exams (due to Covid). I have been her preceptor and have been orienting her to home healthcare and being WOC nurse for the past 12 weeks, can I claim this at all??
Answered July 27, 2020
Refer to the updated 2020 PGP Handbook on pg. 25 under teaching session related to precepting students. The 12 weeks of precepting would need to have fallen under you time of her schooling and not part of your employment as this is part of your job. These would be two different roles. If she utilized you as a preceptor for her school, then you would also keep track on the form that is available on the wocncb website. Hope this helps clarify for you and thankful you have an addition to your team.
---
Question:
I am entering my CEs for my PGP in Ostomy. I have pharmacy CEs and am not sure where to enter them. With the conference course it is part of?
Answered July 26, 2020
Thank you for the question. If the CEU's are included and are specific to the ostomy course, you would include them in the ostomy portfolio in CEU at the same time.
---
Question:
Does one need to gain 1500 hours in each specialty separately? For instance if one works in a facility that manages ostomies, continence issues, and wound care for at least 1500 hours would they be eligible to take all the certification exams?
Answered July 24, 2020
Yes, it is per specialty -- so, 1500 wound plus 1500 ostomy plus 1500 continence.
---
Question:
I'm sorry if I missed this but I have been over the handbook multiple times. I was a chair of a committee for 3 years having to deal with each specialty. I want to split the activities but I'm not sure how to do this.It keeps registering as 30 points in each portfolio.
Answered July 23, 2020
A good way to split these might be to enter just 1 year in each specialty, so, for example 2017 in wound, 2018 in ostomy, and so on.
---
Question:
I am a member of the research committee within the facility that I am employed. This committee meets monthly. The committee reviews and mentors nurses who are working on research projects or quality improvement projects. These are called courage and innovation projects, after the nurses review the literature on their projects, data is collected, posters are made and printed. The posters are then displayed. Can I count this under facility committee, professional practice
Answered July 22, 2020
Thanks for your question. Professional Practice is defined as courses or activities that do not directly relate to wound, ostomy, continence, or foot care nursing specific activities, yet directly impact or enhance the role of the WOC or FC nurse. If your research committee work enhanced your role the committee work would fall under facility committee. If you are unsure if your committee work falls under professional practice you may submit the activity for pre-approval. I hope this helps and good luck with your portfolio.
---
Question:
Through my employer, Trinity Health I have been an expert WOC nurse consult and part of an advanced skincare standardization project committee to review SKU's of 2 contracted vendors skin care products including lotions, cleansers, protective barrier creams, moisturizers. These products are used in management and prevention of skin breakdown related to moisture from incontinence. I want to use this under continence specialty. Would I put this under a committee within my facility.
Answered July 22, 2020
Thanks for your question. Yes, it sounds like based on your description this activity would fall facility committee work. Good luck on your portfolio.
---
Question:
I am a CWCN working in an LTAC. I frequently assist in ostomy care. Is this experience sufficient to meet the experiential pathway requirement?
Answered July 22, 2020
We consider the 1,500 hours as any hands-on direct patient care specific to the clinical specialty, in any work setting. You would count the hours to total 1,500 specific to ostomy. This, in addition to having 50 CE's specific to ostomy, make you eligible for the WOCNCB certification. All the hours and CE must occur within the past 5 years, as long as you have 375 clinical experience hours that occurred within the past one year out of this total.
---
Question:
I had a portfolio returned for clarification. However, there is no comment for me answer when I open to edit the one marked "no". Am I missing something?
Answered July 21, 2020
If there are no comments by the PGP Committee, you should enter your own "Comments" to explain you received the item marked No and see no instructions for revision. Also, your application "Status" will either say Under Clarification or Under Revision. If it is "clarification", the portfolio resubmission is not counted towards your 2 revisions allowed.
---
Page1
|
Page2
|
Page3
|
Page4
|
Page5
|