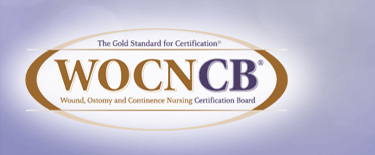 WOC Nurse Week April 11-17, 2021
Thank you to our certified nurses for all you are doing each and every day. We appreciate your dedication to patient care, as leaders in your specialty and in all roles you are asked to fill during this COVID-19 pandemic.
As a WOCNCB Certified nurse, share your experience and how you are responding during this crisis. The WOC Nurse week theme is celebrating the impact WOC nurses make in the communities they serve around the world.
Download signs to promote being WOCNCB Certified and share on social media #wocncb #nurses #prevention #certification #WOCNurseWeek2021. Or email your photos to info@wocncb.org for us to share.
We hope this will brighten your day in the face of the adversity you are facing and let you know how appreciated you are for the work you do.
FOR ALL OUR NURSES ON THE FRONT LINES DURING THE COVID-19 PANDEMIC STAY SAFE AND THANK YOU FOR ALL YOU DO!
Visit the WOCN® Society website for resources to help you make the most out of your celebrations this year.