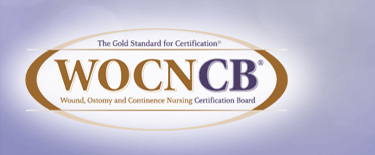 Employer Recognition Award
2022 Employer Recognition Award Winner
Cedars-Sinai Medical Center Los Angeles, California
Congratulations to the 2022 Employer Recognition Award winner Cedars-Sinai Medical Center Los Angeles, California. The award was presented during the 2022 WOCNext® Conference in Forth Worth, Texas at the WOCNCB booth. Pictured below is the Cedars-Sinai Medical Center Wound Ostomy Continence Nurse Team.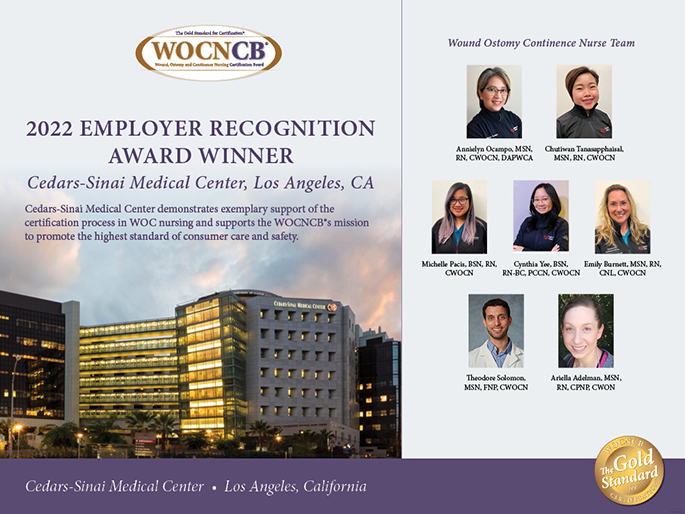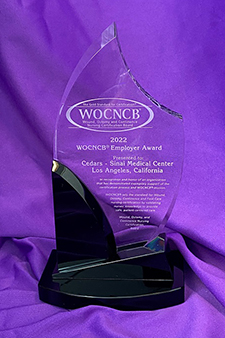 Click here to read the winning 2022 nomination essay.
---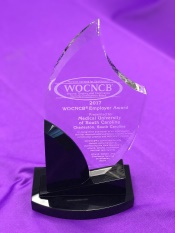 The WOCNCB's Awards Program supports the mission to:
Promote the highest standard of consumer care and safety by providing credentialing in the areas of wound, ostomy, continence and foot care nursing.
The award includes the following:
Award plaque presented to a representative of the winning organization at the WOCN® Society Annual Conference.
Announcement of winning organization on the WOCNCB website.
A press release sent to WOCNCB media contacts, and a press release to be used by the organization.
Applications are due no later than February 15th.
Click here to learn how to nominate your outstanding employer.
---
Past WOCNCB® Employer Recognition Award Winners
2021
Children's Hospital Los Angeles, Los Angeles, California
2020
St. Charles Health System in Bend, Oregon
2019
Christiana Care Health System in Newark, Delaware
2018
Thomas Jefferson University Hospital in Philadelphia, Pennsylvania
2017
Medical University of South Carolina in Charleston, South Carolina
2016
Appalachian Regional Healthcare System in Boone, North Carolina
2015
Floyd Medical Center in Rome, Georgia
2014
VNA Care Network and Hospice in Denvers, Massachusetts
2013
Clarinda Regional Health Center in Clarinda, Iowa
2012
Community Memorial Healthcenter in South Hill, Virginia
2011
Duke Raleigh Hospital in Raleigh, North Carolina
2010
Iowa Health Home Care in Clive, Iowa
2009
JA Haley Veterans Administration Medical Center in Tampa, Florida
2008
The Valley Hospital in Ridgewood, New Jersey