Certification
For more than 40 years, more than 8,600 dedicated nurses have chosen to certify in wound, ostomy, continence and foot care nursing through the WOCNCB.
Recertification
The Wound, Ostomy and Continence Nursing Certification Board encourages you to keep them active because of the value they bring to you.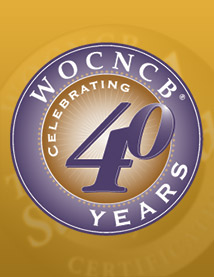 Special Announcements
Call for Nominations 2019 WOCNCB Board of Directors
UOAA Patient Bill of Rights endorsed by WOCNCB Board of Directors
Disaster Relief from WOCNCB
WOCNCB News
New WTA-C Experiential Pathway!
New study found reduced HAPI rates
Certification eNews
Be Better Prepared to Pass the Wound, Ostomy, Continence and Foot Care Exams - Study with the OFFICIAL WOCNCB Flash Card Sets!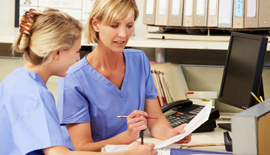 NEW! Foot Care Flash Cards Now Available. Order today!
Each set contains approximately 200 questions and is developed in conjunction with 2014 detailed Care Exam Content Outline.
Visit exam prep to view outlines
Click the following to place your order
- Wound Care Flash Card Set
- Ostomy Care Flash Card Set
- Continence Care Flash Card Set
- Foot Care Flash Card Set
USAGE OF THESE CARDS IS INTENDED AS A RESOURCE AND WILL NOT GUARANTEE YOUR PASSING THE EXAM.