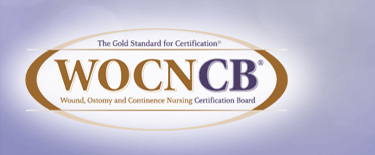 Due to a stay at home order in the State of Wisconsin, our office is closed, and staff are working remotely. The best way to reach us is by emailing info@wocncb.org.
In light of measures being taken to limit the spread of the COVID-19 virus, WOCNCB will be extending certification expiration dates to accommodate our certificants and applicants.
Certification
For more than 40 years, more than 8,600 dedicated nurses have chosen to certify in wound, ostomy, continence and foot care nursing through the WOCNCB.
Recertification
The Wound, Ostomy and Continence Nursing Certification Board encourages you to keep them active because of the value they bring to you.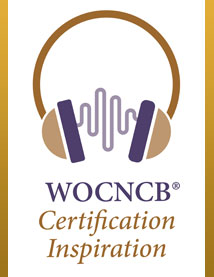 Special Announcements
Due to the COVID-19 situation, many testing sites are temporarily closed.
Scantron monitoring & responding to impact COVID-19 is having on WOCNCB testing operations.
Please honor our 30 year Certificants
WOCNCB News
Congratulations to St. Charles Health System of Bend, OR!
New WTA-C Experiential Pathway!
Certification eNews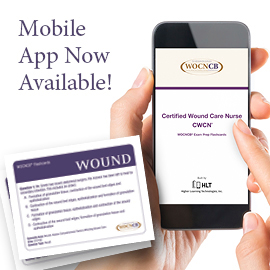 Be Better Prepared to Pass the Wound, Ostomy, Continence and Foot Care Exams – Study with the Official WOCNCB® Mobile App & Flash Card sets!

ORDER TODAY!
The app provides detailed result tracking and quiz builders. Printed flash card sets available.