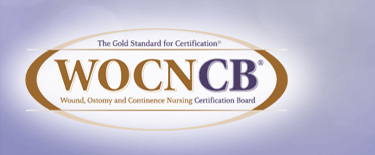 COVID-19 Notice
In light of measures being taken to limit the spread of the COVID-19 virus, WOCNCB will be extending certification expiration dates to accommodate our certificants and applicants.
For currently certified nurses with a credential expiration in March, April, and May 2020, we are extending expiration dates to August 31, 2020. If you are recertifying by exam, many of Scantron's testing sites are currently closed, and there are limited opportunities to schedule an exam. If a test center closes, you will receive an email notification from Scantron informing you of the closure and how to reschedule. In cases in which a site closes, you will not be charged a rescheduling fee. Scantron will work to accommodate testing requests as quickly as possible when centers reopen. If site closures extend beyond August 2020, we will further adjust expiration dates as needed. Our testing company, Scantron, is maintaining a list of COVID-19 related test site closures, and up to date information can be found here https://www.scantron.com/site-closures-delays.
Additional information is found on Scantron's website at: http://www.scantronassessment.com/documents/COVID-19_Update_for_Test_Candidates_TL_edits.pdf
If you plan to recertify by PGP, your credentials will be extended and remain valid for an additional 90 days. PGP portfolios will be due 3 months prior to your new credentials expiration date.
June, extended to Sept. 30, 2020 (new PGP deadline 6/30/20)
July, extended to Oct. 31, 2020 (new PGP deadline 7/31/20)
August, extended to Nov. 30, 2020 (new PGP deadline 8/31/20)
If you are recertifying multiple specialties with a mix of exam and PGP, your PGP submission deadlines are extended as outlined above, and your window to take exams has been extended to August 31, 2020.
If you are an initial applicant, if your window to take the exam expires in March, April, or May, your deadline to test has been extended to August 31, 2020.
We will continue to monitor the situation and will consider additional extensions as needed. If you have any questions or concerns, you can contact us at info@wocncb.org or 1-888-496-2622.
Last updated: April 16, 2020