Flash Cards
Be Better Prepared to Pass the Wound, Ostomy & Continence Care Exams - Study with the OFFICIAL WOCNCB Flash Card Sets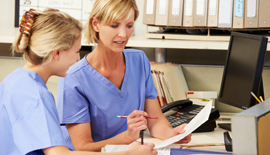 Don't wait – purchase the OFFICIAL WOCNCB flash cards today!
Only $44.95
Each printed set contains just over 200 questions and is developed in conjunction with the exam content outline areas in the 2014 detailed Exam Content Outlines. Click here to view the outlines.
Click the following to place your order
USAGE OF THESE CARDS IS INTENDED AS A RESOURCE AND WILL NOT GUARANTEE YOUR PASSING THE EXAM.