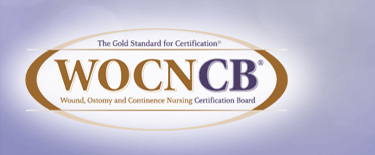 Previously Asked Questions
Question:
I volunteer at Youth Rally every year and claim points for a multi day in person Rally through PGP. Due to Covid this year we are having Rally virtually. We are committing full days everyday. The schedule mirrors the in person Youth Rally. Can we still claim the same points?
Answered July 21, 2020
Thanks for your question! Yes you can still claim points for attending the Youth Rally virtually. Have fun this week and thanks for volunteering!
---
Question:
I have been the president of our regional affiliate for 2 yrs. Can I count 20 points per each specialty.
Answered July 20, 2020
Since the point value is 10 per year, your total points is 20 for the two years. You will decide which year to place in which specialty. In other words it is not 20 wound + 20 ostomy + 20 continence totaling 60 unless you served 6 years.
---
Question:
I chair the Patient Safety and Process Improvement Council in our institution for the last several years. We discuss all hospital acquired events such as CAUTI'S,VAP'S, HAPI'S, as well as patient care issues such as: ostomy care, incontinence care, skin care and quality improvement. We educate our committee members to be skin and wound care champions on their units. Would I be able to split points between the three specialties as we deal with each of them?
Answered July 20, 2020
Thanks for your question. See page 6 in the 2020 PGP Handbook under Related Activities and Splitting Points Explained. I hope this helps and good luck on your portfolio.
---
Question:
I've had a WCC for 7 years, and I just completed the wound portion of the WEBWOC program. I work full-time as a working Wound Care Coordinator. Do I still need to take the wound care practicum,or will I qualify for the experiential pathway for my WOC exam?
Answered July 15, 2020
You will qualify with your own experience, if your full-time wound care coordinator position gave you 1,500 direct hands-on patient care specific to Wound care and at least 375 out of this total is from the past one year and all 1,500 hours were post-Bachelor's Degree. In the online exam application you will list the person WOCNCB may contact directly who is a clinical supervisor who can verify the experience.
---
Question:
I took the ostomy test to renew my certificate because I did not have enough PGP points. But, my old PGP points are still listed. How do I clear those out and start fresh for the current 5 years.
Answered July 15, 2020
You may either delete each item in the portfolio, or otherwise you may contact us at WOCNCB to archive it for you. Email: info@wocncb.org
---
Question:
I would like some clarification on how to log all of the national conference posters reviewed in our PGP portfolio? I reviewed 50 CE posters, do we have to log all of them individually under "Brief description of course content?" like we do for the courses or can we write a brief description of how many we reviewed? It does not specify this in the PGP handbook. Thanks.
Answered July 15, 2020
See page 11 in the 2020 PGP Handbook, where it says: • Enter "poster viewing" in Brief Description. • Specific poster titles do not need to be entered. See Appendix A for examples on how to list them for either CE or posters alike.
---
Question:
With respect to the 50 ostomy CEU's within the 5 years prior to the certification process, can you count time spent working with a preceptor at an ostomy clinic; attending a pouching inservice and observation of alginate molding for custom ileostomy pouching? What documentation would be required? Thank you.
Answered January 6, 2018
You may have a maximum of 40 CEU's for each Portfolio when Recertifying. If you are getting Certified for the first time, the requirements are different. All of the activities you listed would qualify for Recertification. If you are becoming certified for the first time, I will refer this to another source.
---
Question:
Is the cwocn called clinical nurse specialist?
Answered November 17, 2017
Clinical Nurse Specialists (CNS) are registered nurses who typically hold a master's degree, at minimum, along with national certification denoting advanced knowledge and clinical skills specific to a particular patient population or specialized area of nursing. Therefore, this designation (CNS) is not issued by our credentialing body, WOCNCB, but rather by a state board of nursing or perhaps given by the university while earning the MSN. In some states, it is a practice-based designation to use CNS.
---
Question:

---
Question:
Please let me know what course I would need to take and where to qualify to sit for the exam. Thanks very much, Diane Carroll I live in Massachusetts
---
Page1
|
Page2
|
Page3
|
Page4
|
Page5
|