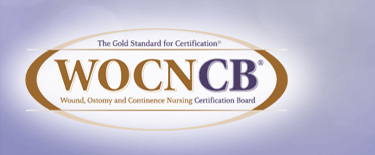 Previously Asked Questions
Question:
I am submitting involvement in a Professional Organization for my PGP. The handbook states that the audit for this would be any proof substantiating participation. Is there anywhere on the PGP where I am to provide attachments of proof of activity? For any activity?
Answered June 30, 2022
Thank you for your question. If you review the bottom of page 6 of the 2022 PGP handbook it states under audit documentation that you will need to provide the documentation if requested. We recommend that you keep copies of proof of activities in case you are audited
---
Question:
Thank you for letting me know to include more information regarding my question about placement under Programs/Projects for an Ostomy Aftercare Program that I developed. I initiated a phone call follow-up program with incremental time frames to phone our new post-op ostomates(2, 6, and 12 weeks and PRN).We covered needs for supplies, offered continuing education, discussed what would to expect at follow-up physician appointments, spoke with family members as needed, spoke with home health as needed, and often just offered reasurrance. At times they had wound care questions which proved to be most beneficial.
Answered June 30, 2022
Thank you for your question. After you have reviewed the programs section of the 2022 PGP handbook page 16, if you feel that this program does not fall into the descriptions, please submit for pre approval by the committee. Information for this can be found on page 13
---
Question:
What type of supporting documents are acceptable to support serving as a committee member or chair on a regional affiliate committee. Would a document that states a person fulfilled the responsibilities of the committee position suffice? Or are meeting minutes required?
Answered June 29, 2022
Thank you for your question. Please review pgs 14-15 in the 2022 PGP handbook for supporting documentation. Based on the above examples this appears to meet the criteria
---
Question:
I completed a survey regarding the WOCNCB-CFCN examination and received 5 PGP points. I am unsure where to put this under my CFCN portfolio
Answered June 28, 2022
It is in the "Professional Organizations" category for the WOCNCB Job Analysis (Role Delineation) survey.
---
Question:
I just recently graduated with my MBA in Healthcare from WGU. The university is accredited, and a lot of nurses go there for their bachelor's and master's degree. The question is how do you figure up how many points you apply towards recertification since the program doesn't go by credit hours? I had 11 classes all together. Thank You
Answered June 28, 2022
Thank you for your question. Our recommendation would be for your to reach out to your university for credit hour clarification.
---
Question:
Good afternoon, I work in the acute care setting. We currently do quarterly PI prevalence studies. We are hoping to include ostomy and continence into this. During the study, each patient would be assessed if they have an ostomy and if a consult was placed if so. We currently see new patients/ones that are complicated, and we have had issues when consults were not placed unfortunately leading to a lack of education. We are hoping this would capture these patients. Furthermore, we are going to include a continence prevalence (assessing if a items are in place for moisture management if needed: LAL pump, a foley, purewick, external penis pouch, waffle cushion, barrier ointment, and/or interdry). If I created a chart and tied these items in, would this be sufficient for a prevalence study under ostomy and continence? Thank you, Sandra
Answered June 24, 2022
Thank you for your question! Sounds like this could fit under Data Collection or Prevalence study category (please review Handbook pages 16 & 17). Good luck on your portfolio!
---
Question:
Hi! I have compiled a list of ostomy resource websites, local and national. This will be posted on our local UOAA website, as well as given to my patients. Would I be able to count that as publication under ostomy? Thanks!
Answered June 23, 2022
Thanks for your question! Please review the publication section in the PGP Handbook pages 20-22. Good luck on your portfolio!
---
Question:
My 1st recertification starts May 31, 2017. Attended the WOCNext conference May 5/16/17-5/23/17. can any of the CEU's from the May 2017 conference be used in my re-certificaton portfolio? It is only 8 days short. Please advise thanks
Answered June 23, 2022
You should review your PGP account, where the "points accrual" shows the range of dates from which you can use activities or CE for the current PGP portfolios.
---
Question:
Hi! As my hospital does not have an ostomy clinic, I created an Ostomy Aftercare Program for incremental follow-up phone calls. I am confused as to where that could fit for the PGP. I am assuming Programs/Projects, but not sure which selection. Thanks!
Answered June 24, 2022
Thank you for your question! It does sound like this would fit into the Programs/Project category (please review Handbook, pages, 16 &17), however we would need more information to answer your question.
---
Question:
I submitted my PGP for recertification. My Wound certification expires in July 2022 but my ostomy was not tested and will not expire until December 2022. It is showing in my PGP that both expire on July 2022. How do I get this corrected to show the correct date? This is causing my CE's to be not excepted due to the July expiration date.
Answered June 21, 2022
It sounds as if the PGP system has consolidated the credentials when it should not. Please contact our office directly, email: info@wocncb.org phone: (888) 496-2622
---
Page1
|
Page2
|
Page3
|