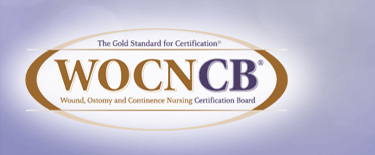 Previously Asked Questions
Question:
I see that with the revision of the handbook in 2020 that the points have changed for WTA/OCA clinical instructor. 4 points per program. Does that mean each class you are instructing you will receive 4 points and is the total of 16 points per scope or just 16 points total for any WTA/OCA class taught? Thank you
---
Question:
I recently posted a question about my pgp points being sent back on "develop educational tool" and "revise educational tool" with a request to split the points , I was unable to change the points in the system as those options pre populate with a 5 points or 3 points. The board response was to send it for pre approval, however the guide book updates say "Splitting points no longer needs Pre-approval and should be indicated on the online activity form" THis is confusing. I want to just check before i send for pre approval
Answered January 20, 2021
Please send this through pre-approval, and then we can mark the points for the partial amount you indicate and request. Thank you.
---
Question:
I'm an RN trying to decide which wound certification test I should be taking. I've taken the WoundEducators.com Advanced Wound Care Certification Course. What is the difference between the CWS (Certified Wound Specialist) and CWCN (Certified Wound Care Nurse)? Is it the same test? Which should I be taking? Should I be studying something else if I take the CWCN test? I hope you can help clarify my confusion. Thank you, Nina Dubois, RN
Answered January 19, 2021
The WOCNCB issues the CWCN (Certified Wound Care Nurse) credential. If you also have 1,500 clinical experience hours in direct patient wound care, along with courses totaling at least 50 CE credits in patient wound care, you are eligible to apply for and take the CWCN - if you also hold a Bachelor's Degree. This credential with WOCNCB is Accredited by the ABSNC (American Board of Specialty Nursing Certification) and the NCCA (National Commission for Certifying Agencies). The accreditation means the WOCNCB exams have met their pre-determined, rigorous standards. The CWCN exam is based upon a Job Task Analysis which is a role delineation study based on Nursing practices. The other credential you ask about is not affiliated in any way with the WOCNCB but through a different organization and may not necessarily reflect nursing-based content, since it is offered to many levels of healthcare practitioners.
---
Question:
I am CWON and re-certifying for my PGP. I have volunteered on 2 separate occasions, different years and presented different topics pertaining to ostomies to the Pittsburgh Ostomy Society. Which section of the PGP handbook pages 14-15 or page 25? The total hours of my time 3 hours.
Answered January 20, 2021
Thanks for your question. This sounds like it would fall under presentations/lectures on page 25. Please note the audit documentation if needed. Thanks for volunteering and good luck on your portfolio!
---
Question:
I am currently President of a local group GAPNA Gerontological advanced practice nursing association. In our last 2 conference I have introduced via speakers elements of wound care, are senior patients all have wounds and this organization is wanting introduction to wound are topics. the presentaions each were about an hour is PGP possible
Answered January 20, 2021
Thanks for your question. See teaching on page 25 of the 2020 PGP Handbook under presentations/lectures. I hope this helps and good luck on your portfolio!
---
Question:
I am on the Editorial Board of the Journal of Wound, Ostomy, Continence Nursing. How/where do I record that in my PGP application process? Thank-you.
Answered January 17, 2021
Thank you for your question. Please see page 14 in the 2020 PGP Handbook/Professional Organizations, points may be claimed for Committee Service (Board / Task Force / Team). Good luck on your portfolio.
---
Question:
i just posted a question about splitting points. I had Develop educational tool - patient that I am asked to split by the reviewer.I had revise educational tool-staff It will not let me alter the pgp points assigned- I suppose this is because they are pre assigned points. How am I able to split them? Please advise, thank you so much
Answered January 18, 2021
You may utilize the "pre-approval" section by submitting a split request and specifying the amount of points needed. We will mark it with the amount and return it to you immediately for addition to replace the existing portfolio activity submitted.
---
Question:
I am trying to edit my submissions that were rejected but the system is not allowing me to change the number of pgp points although it does allow me to change the text in objectives and outlines. Should i delete the original rejected submission and post it as a new activity or will that affect the review?
Answered January 18, 2021
The PGP system does not allow you to edit predetermined point values. You might need to use pre-approval to circumvent this, which allows us to assign any value. You may then re-enter a pre-approved item as replacement for an existing item.
---
Question:
I changed my profile about 1-2 years ago with a new degree. I recently received communication that reflects my old degree. I went back to my profile on your site and it is correct. I am wondering if there is another area my information needs to be updated to correct this? Thank you!
Answered January 18, 2021
You may want to also contact the WOCN Society to check your membership listing. Their email is: info@wocn.org In the meantime, please send your information to WOCNCB at our email: info@wocncb.org We will check our records.
---
Question:
I have reviewed multiple poster abstracts for WOCN National Conference in the fall. This activity does not really seem to fit in publication but seems more like volunteer work for WOCN. Would you please advise me on which activity to use and number of points allowed each year? Thank you
Answered January 15, 2021
Thank you for your question. From you description it sounds like volunteer work however it does not meet any of the bullet point requirements under volunteer work on page 15 of the PGP handbook. You can always submit for pre-approval.
---
Page1
|
Page2
|
Page3
|
Page4
|
Page5
|