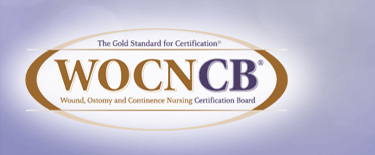 Previously Asked Questions
Question:
I & my colleagues have done an e poster for the WOC next 2020 national conference. Title: "Developing a Wound, Ostomy, and Continence Nursing Service Model to Improve Patient Access and Outcomes." Can I place this Under the Continence specialty for 10 points for the e poster?
---
Question:
Hi, I would like to enroll Wound, Ostomy and Continence Nursing Course. What are the accredited schools here in California?
Answered June 5, 2020
There are 6 accredited WOC education programs. You may find a link to this information on this website, under "Eligibility" found under "Certification / Wound Ostomy Continence". Look for the 'Traditional Pathway'.
---
Question:
Since 2017 I have volunteered with the National Planning Committee as an abstract reviewer for Annual Conferences. Where do I place these points, Also I am also a Forum Monitor for Ostomy and Pediatric Forums. Where do I place these points. Thanks
---
Question:
If I take my test and fail can I re test ? How long do I have to wait ?
Answered June 5, 2020
There is a 30-day wait between exams if there is a failed attempt. You may retake exams 3 times after the first attempt. If you are new to becoming certified, these attempts must be completed within 12 months of the initial exam application.
---
Question:
Hello! Can you recommend an exam prep for the AP Wound Care exam? Flash cards, s sample questions, etc. Thanks!
Answered June 4, 2020
There are several resources, listed on this website under "Certification / Exam Preparation". This includes practice exams (Self Assessment) specific to the AP level; and AP Exam Content Outlines. Additionally, you may download a document listing reference resources at the bottom of the web page for each specialty found under "Certification / Advanced Practice" -- and scroll down to the bottom of that page. You may also use the basic level study information and apply it to your level/scope of practice, all listed on the Exam Preparation page of the site.
---
Question:
Hello, I am trying to access the PGP for entering information for my next recertification. I am unable to continue as I received a message to contact WOCNCB to find file information. Thank you,
Answered June 2, 2020
The email in your PGP account must match the same email address we have on file for you in our database. Please email us at: info@wocncb.org so we may check on this for you.
---
Question:
I serve as the treasurer for our local wound care organization which is not affiliated with the WOCN; Columbia Wound Care Community in Portland Oregon. The members are doctors, nurses, therapists, podiatrists, members of burn team, anyone who works with wound patients. I just want to make sure this organization would count as a professional organization. I have read the handbook, pages 16-17. Thank you.
Answered June 2, 2020
There are facility committees, or regional/local organizations (which is typically a WOCN-affiliate). You will need to determine the best type to use, which is likely for a facility based on your description.
---
Question:
If precepting WOC nurses from Emory and WebWoc programs, can I list them all on one list with combined hours even though when it ask from where, you can only list one. Do I copy and past the sheets with name of person and hours precepted in the submission somewhere.
Answered June 1, 2020
Thank you for your question If you go to the PGP website http://www.wocncb.org/recertification/professional-growth-program-pgp You can find the tracking form for students. You will need to list each student and the hours you precepted during this certification period Please refer t o page 24 of the 2018 PGP handbook
---
Question:
I am trying to submit my application for the PGP. I filled out the information a couple months ago and am now getting this notification "There is a problem with your certification number. We could not find a match for the certification number entered in our master database. Please verify that you have entered the number correctly. If you are not sure what your number is, please contact the WOCNCB office." I am sure I entered the correct certification #. Please advise. Thank you .
Answered June 1, 2020
The PGP system will look for the most recently earned credential. You may want to see if there is another number for a credential done more recently. By using this number it will let you get into any of your specialty portfolios.
---
Question:
I have submitted a Wound CE that the national conference listed was 1.0 for W,O,C , I thought that meant we could use it as Wound CE even if Title was related to Renal. Do I need to say something like that in the comment section?
Answered May 30, 2020
If it was designated for W, O, C. You should be able to apply it to wound. Per page 12 of the PBP handbook, you may only use this in one of the specialties.
---
Page1
|
Page2
|
Page3
|
Page4
|
Page5
|