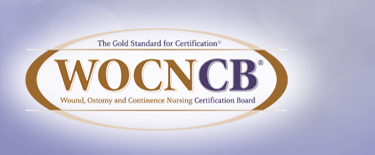 President's Message
Welcome to the Wound, Ostomy, and Continence Nursing Certification Board website!
As the new President of the Wound Ostomy Continence Nursing Certification Board, I would like to welcome you to our website. We strive to provide you with the resources you need to learn about certification, verify a nurse's credentials, recertify your existing certifications, or apply for the first time.
As the Gold Standard for Certification® in Wound, Ostomy, Continence and Foot Care (WOC/FC) Nursing, WOCNCB® is independently accredited by two agencies: the National Commission for Certifying Agencies (NCCA) and the Accreditation Board of Specialty Nursing Certification (ABSNC). All of the WOCNCB® exams are psychometrically sound, legally defensible and demonstrate entry-level standards to safely practice in the specific nursing specialty. In addition, the WOCNCB® recertification process provides a way to demonstrate continued competencies in each specialty.
Please take a moment to look through the WOCNCB® website. We have details on eligibility for certification, exam prep materials, and links to help you find resources for continuing education credits, as well as downloadable handbooks for the certification exam and the Professional Growth Program (PGP) for recertification. You can also find information from our Public Policy and Advocacy Committee on legislation and regulations that impact WOC nurses and their patients. If you have specific questions, visit the "Ask the Board" tab to get answers from the Certification Board. You can also contact our office for assistance or additional information.
On behalf of the WOCNCB® Board of Directors, I would like to thank those of you who are currently WOCNCB®-certified for your commitment to our nursing specialty certifications and the patients you serve. We are proud to stand by you as we work to provide the highest standards of care to our patients and raise awareness of our hard-earned credentials and the role they play in patient care.
Thank you,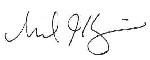 Michael Kingan, DNP, AGPNP-BC, CWOCN
WOCNCB® President