President's Message
Welcome to the Wound, Ostomy, and Continence Nursing Certification Board website!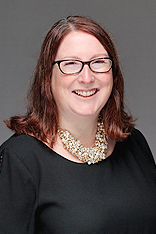 On behalf of the Wound Ostomy Continence Nursing Certification Board (WOCNCB®) Board of Directors, I would like to welcome you to our website. The WOCNCB® is an accredited certifying body for nurses practicing in the wound, ostomy, continence, or foot care specialties. We are pleased to be able to offer specialty certifications for all levels of nursing. For over 40 years, the WOCNCB® has certified over 10,000 nurses from all over the world. We welcome you to join this select group of healthcare professionals!
I would like to invite you to take a few moments to look through our website. You will find resources about becoming certified through the traditional pathway as well as through the experiential pathway. We offer a downloadable Candidate Exam Handbook, which provides comprehensive information about the exam process, eligibility, and the exam content outline. You can find exam preparation tools that best suit your needs including mobile app flash card sets, a self-assessment exam, as well as links to other resources.
If you are already certified, our website will provide you with the resources needed to maintain your certification. You can recertify by taking the exam or through our Professional Growth Portfolio (PGP). Our PGP is particularly unique as it gives you the opportunity to highlight your professional growth within your specialty. You will find links to on-demand webinars, tutorials, and our PGP handbook to help take some of the mystery out of the PGP. You can even "Ask the Board" if you have a specific question regarding your PGP or any other question about your certification.
There are many opportunities to become involved with the WOCNCB® whether it is through item writing, committee work, board service, or public policy. We know the value of certification and want to advocate for our patients and our certified nurses. As the Gold Standard for Certification®, we are proud of the standard we set as we continue to validate the specialty knowledge of our nurses and promote safe patient care.
Warm regards,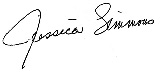 Jessica Simmons, DNP, APRN, FNP-C, CWON, DNC
WOCNCB® President