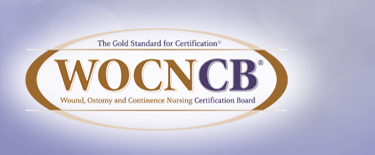 Advance Practice Recertification
Once you have earned the CWOCN-AP®, CWON-AP®, CWCN-AP®, or CCCN-APSM credential(s), and wish to recertify, you may either take the certification exams again, or use the portfolio method to recertify. The WOCNCB established the portfolio method as an alternative to taking an exam for recertification.
AP Portfolio
To be eligible for WOCNCB Advanced Practice portfolio for recertification, you must fulfill the following requirements:
Hold a current RN license
Possess current advanced practice WOCNCB certification
Submit an activity portfolio by following requirements from the AP Handbook.
Upon approval of certification via portfolio, individuals receive their CWOCN-AP®, CWON-AP®, CWCN-AP®, COCN-AP®, or CCCN-APSM credential. Certification must be re-established every five years.
Complete eligibility and application details are available in the WOCNCB Advanced Practice Handbook.
Download AP forms to submit for recertification. Send completed forms via email, mail or fax (414-276-2146).