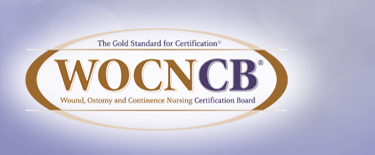 Public Policy and Advocacy
Help the WOCNCB spread the message of the value of The Gold Standard for Certification®. Add your voice to the important discussions about quality patient care, healthcare reform and reimbursement issues.
About the WOCNCB Public Policy and Advocacy Committee
The main purpose of the Public Policy and Advocacy Committee is to:
Monitor and inform WOCNCB certified nurses about legislation, nursing licensure, and regulatory actions that affect or impact the roles of WOCNCB certified nurses and certification.
Educate state and federal legislators, regulators, and public about the key role WOCNCB certified nurses' play providing safe, cost effective and expert care, and
Empower public policy knowledge and activism among WOCNCB certificants
Receive email updates from the Public Policy and Advocacy Committee.
---
The WOCNCB Public Policy and Advocacy Committee is currently monitoring legislative and regulatory action that impacts certified wound, ostomy, continence, and foot care nurses. Committee members are regularly monitoring the following websites for important information on public policy impacting our specialties:
---
2020 brought a big legislative victory: The Removing Barriers to Colorectal Cancer Screening Act was included in the large year-end government-funding bill passed in December 2020. It applies to Medicare coinsurance purposes only, and it took a decade of work to get it passed. It will be effective in 2022 and phased in, so by 2030 patients will not face costs for removal of polyps during colonoscopies.
The Public Policy and Advocacy Committee also worked on an important issue related to ostomy irrigation sleeves. A discussion among committee members about a CMS HCPCS code that only allows ostomy patients four reusable irrigation sleeves per month led to an effort to urge CMS to add a code for a month's worth of disposable irrigation sleeves that are discarded daily. A letter was drafted to support a new HCPCS code and two members of the committee testified at a virtual public hearing. CMS has indicated they will issue a decision on the matter later this year. Watch for an update on this later in 2021.
In 2021, the legislative priorities the Committee is following include the Lymphedema Treatment Act and the Safe Step Act, WOCNCB is a supporter of the S 464/HR 2163, Safe Step Act flyer – with 195 supporting organizations. In July 2021 WOCNCB was Other issues are the expanded use of telehealth, PPE supplies during the ongoing pandemic, and several topics that relate to access to ostomy and continence supplies. In addition, we partner with the WOCN Society's Public Policy and Advocacy Committee on issues that impact WOC and foot care nurses.
The Public Policy and Advocacy Committee is working to develop regular updates on legislative and regulatory matters to help our certified nurses advocate for quality care for their patients. Current Committee priorities are development of strong relationships with coalition stakeholders and improving public policy and advocacy communication with our certificants and the public. If you would like to receive our quarterly Public Policy E-news, click here and add your name to our email list.
---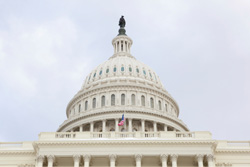 National Legislators
Contact your U.S. Senator

Contact your U.S. Congressman
State Information
Attend your State "Nurse at the Capitol" Event

Contact your State Board of Nursing

Contact your State QIO Contractor

Contact National Conference of State Legislatures
For more information visit the WOCN Society Public Policy & Advocacy home page.
Last updated: July 9, 2021