Exam Preparation
Whether this is your first WOC, Foot Care or WTA-C exam or if you are recertifying, WOCNCB® has resources to help you prepare. Here's a tool kit of resources to get you ready to take the exam: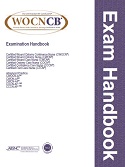 Candidate Exam Handbook
Download the Exam Handbook, a 56 page PDF that details eligibility requirements, the application process, exam content, and WOCNCB® policies. Download here.
Exam Content Outlines
Exam items are based on the Role Delineation Studies which have been conducted for WOC, Foot Care, Wound Treatment Associate, and AP nursing practices. Those studies create exam content outlines for each specialty. Learn more and download the outlines here.
Official WOCNCB® Flash Card Mobile Apps

Mobile apps are available for $19.95 for 6 months and $39.95 for 12 months mobile apps.
Each app contains over 200 questions. The new apps provide detailed results tracking and quiz builders to flag your weak areas for further review. Order here.
List of Textbook References
These lists do not include all acceptable references, nor is it suggested that the WOCNCB® exams are necessarily based on these references.
Practice Exam (Self Assessment Exams or SAE)
WOCNCB® offers web-based practice exams through Meazure Learning, the testing company that facilitates the certification exams. Learn more and find links to purchase a SAE by specialty here.
Review Courses
Review courses are developed independently and are not endorsed by WOCNCB®. Both the WOCN® Society and the WOCN Education Programs offer review courses. Learn more here.
Exam Tips
A list of helpful exam tips can be found here.
Sample Test
WOCNCB® exams are taken at a testing site. Meazure Learning has developed a free sample test that demonstrates the testing environment. Find a link to a sample exam from Meazure Learning here.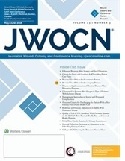 Getting Ready for Certification JWOCN Articles
The Journal of Wound, Ostomy and Continence Nursing offers free access to "Getting Ready for Certification" articles for wound, ostomy, continence, and foot care. These articles are written by WOCNCB® Certified Nurses and are grouped by specialty under the Collections section of the JWOCN online site here.