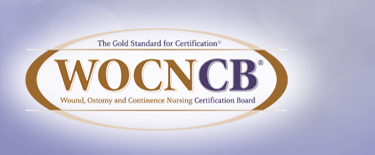 Remote Proctoring
A lot has changed since mid-March when stay at home orders went into effect and the COVID-19 pandemic swept through the country. As WOC nurses took on new duties and saw their practice changing, we saw many of the test centers for WOCNCB® certification exams temporarily closing nation-wide. Because reopening of testing sites depends on a variety of state, county, and city regulations, we do not know when all sites will be open again.
WOCNCB® recognizes the need to offer other test taking options, and we are pleased to announce that we will temporarily offer live remote proctoring for all of our certification exams. Live remote proctoring will allow you to take WOCNCB® exams on a desktop or laptop computer in your home or other location while a proctor watches you live online via your computer and records audio and video of the exam session.
To take an exam via live remote proctoring, your computer must meet certain technical requirements including having a webcam and microphone to record the exam session and Internet access. Prior to the start of the exam, the proctor will require candidates to move the webcam or laptop around to show there is no one else in the room and no unauthorized books, papers, or other materials that could compromise the integrity of the exam. Refer to Scantron's live remote proctoring guide for additional details.

Watch remote proctoring candidate exam experience.
Live online remote proctoring FAQs:
Q: How do I sign up to take a certification exam via live remote proctoring?
A: When you submit your application and receive the Notice to Schedule email, you will able to select "remote proctoring" as an option to schedule your exam. Live remote proctored exams are available 24 hours a day, 7 days a week. You will select a date/time to take your exam.
---
Q: What capabilities are required for your computer to take an exam via live remote proctoring?
A: You must use a desktop or laptop computer to take the exam, and it must have a webcam, built in or as a separate accessory, a microphone, and Internet access. When you schedule a live remote proctoring exam, you will be able to perform a system check to be sure you have the hardware and software needed to run the exam and the remote proctoring program. Tablets/I-pads cannot be used to take a remote proctored exam.
---
Q: Why do I need a webcam and microphone to take the exam?
A: A webcam and microphone are required, so the proctor can see your testing environment to be sure it is free of unauthorized materials and monitor for any suspicious behavior during the exam session.
---
Q: What are the other requirements for my computer?
A: In addition to watching and recording video, the proctor will have access to your computer to monitor for opening other websites, taking screenshots of exam questions, or engaging in other unauthorized behavior that could compromise the integrity of the exam. The proctor access to your computer ends after taking exams.
---
Q: Why is live remote proctoring only offered temporarily?
A: Because the two bodies that accredit our certifications do not currently allow remote proctoring of exams, WOCNCB® has been given a temporary waiver from the accreditation standards of the National Commission for Certifying Agencies (NCCA) and the Accreditation Board for Specialty Nursing Certification (ABSNC) to offer exams via remote proctoring while testing centers are closed during the pandemic. We are currently offering remote proctoring through February 28, 2022, although that may be extended due to continued closures.
---
Q: Is the exam still timed?
A: The session remains the same two-hour timed session as on-site test locations.
---
Q: Can I still opt to take exams at an open test site location?
A: Yes, some test sites are open and exams can be scheduled as available.
Last updated: October 21, 2021